"Katafune" from the Takeda Shuzo won the trophy (top award) in the Japanese Sake/Honjozo (Pure Sake Brew) Category at a competitive show with international authority (IWC: International Wine Challenge) in 2015. This is the second time that "Katafune" has won this trophy (top award) following on from its triumph two years ago in 2013.

There were entries by 44 kinds of Japanese sake from 44 breweries in the Honjozo Category in 2015. These sakes were given gold medals, silver medals, bronze medals or recommend sake prizes. The winner of the trophy was chosen as the top award from among the sakes given gold medals.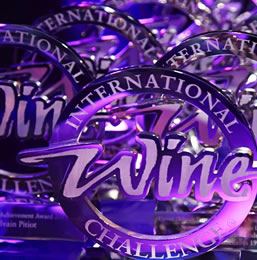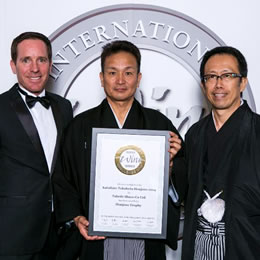 The International Wine Challenge (IWC) is a wine competition that is held every April in the United Kingdom. The Sake Category was established at this event in 2007. More than 300 judges taste wines and sakes over two weeks to decide the winners in that year.